Disclaimer: No circles where harmed during the design of this icon set.
Squirkly shapes, vector-sharp
An icon set with its own character.
There are plenty of great interface icon sets available for download. Squircular brings joy to the icon game without being the next circular icon set around. While looking freshly organic, all shapes are crafted with squircles at their core to get a unified look & feel.
Squircular works perfectly as an icon set for web apps, desktop applications, web sites, and mobile iOS and Android apps.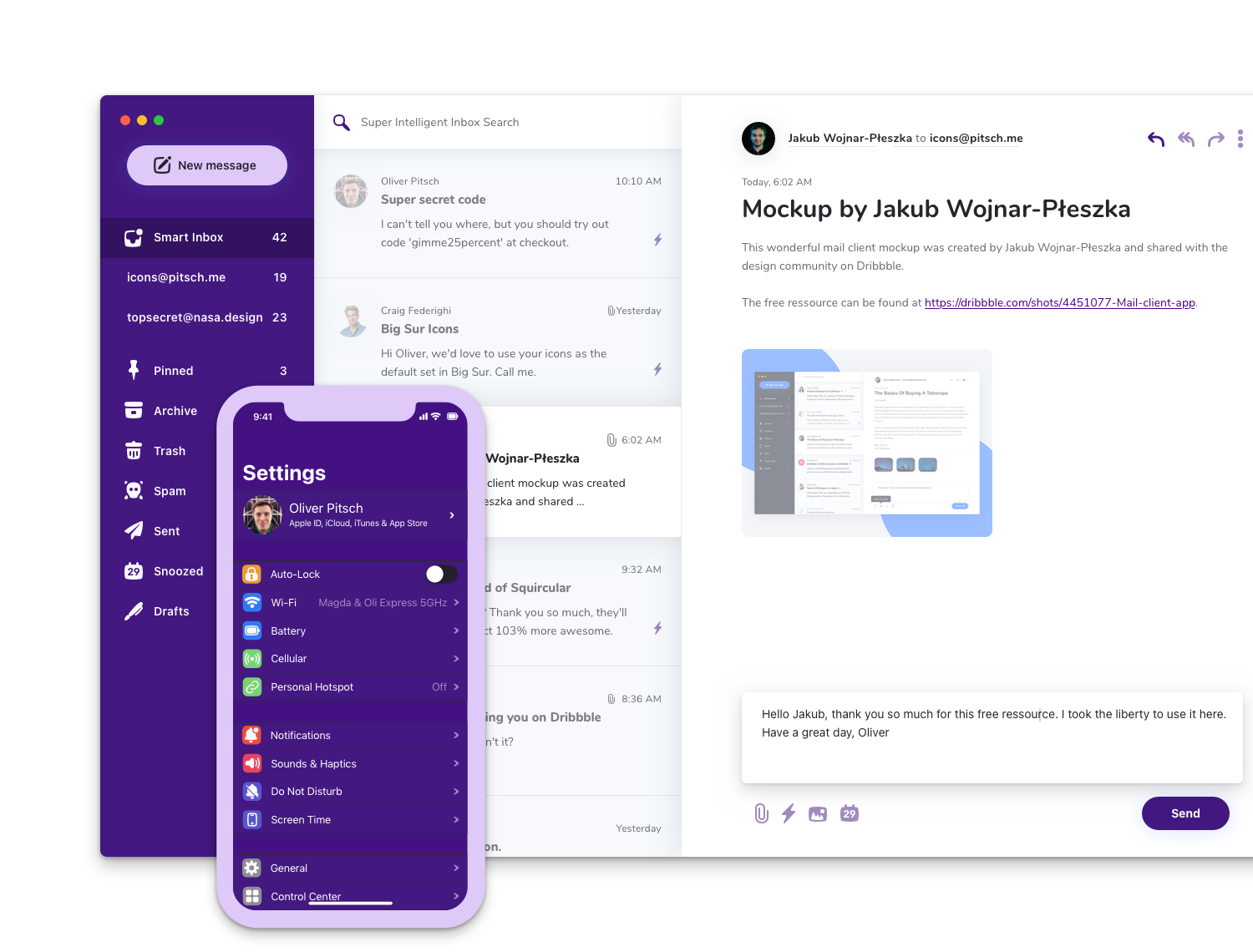 All icons used here are from the set. Hover the image for details.
Designed to scale.
Using 100% vector shapes, all icons are crafted to be displayed in all kinds of sizes. From app interfaces to large printed banners.
Commercial-Ready Licensing
Squircular's license allows you to safely use it in your next commercial and private projects. Without attribution.
Read the full license.
Ready for your workflow
Once downloaded you will not only have access to 274 scalable SVG icons, but also PNG files, a Sketch Library and an IconJar container.
Universal interface icons of a new kind
Featuring every icon you need in your next project.
Squircular comes packed with all kind of web and app icons to download and use them – even in your next commercial project. And if there is an icon missing, feel free to send an icon request to icons@pitsch.me to be considered a future update.